Fiber Cabling Design with Supply Chain in Mind
November 4, 2021 @ 12:00 pm

-

2:00 pm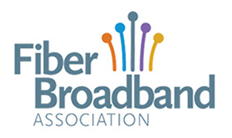 The Fiber Broadband Association invites you to join us next week for a webinar on Thursday, November 4, at 1 PM EDT with John George, Senior Director, Solutions and Professional Services, at OFS.
Fiber deployment to and in homes and MDUs is reaching record numbers in North America as the pandemic has highlighted the value of fiber broadband. But the pandemic also disrupted transportation and strained factories leading to supply chain challenges that will likely remain for some time. With demand expected to continue increasing in North America, resilient supply is essential along with managing total cost of ownership, reaching customers and revenue faster, future ready cabling, and managing inventories. We will explore the options available for Fiber to the Home Design and Cabling that can affect all of the key elements required to build FTTH on schedule and cost effectively
John will discuss the following topics during the webinar:
FTTH Design Topologies, and their strengths and weaknesses, for urban/suburban and rural builds.
Cable Design Convergence trends.
Trade-offs between factory and field terminated cabling.
Simplified low visibility fiber cabling to and inside homes and buildings.
We look forward to seeing you there!