From Analysis Paralysis to Internet Infrastructure Intelligence: Simplifying the Broadband Planning Process with The Right Tools
September 14, 2021 @ 1:00 pm

-

2:30 pm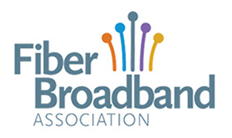 The Fiber Broadband Association invites you to join us next week for a webinar on Tuesday, September 14, at 2 PM EDT.
To avoid the dreaded "analysis paralysis" when faced with complex data, broadband planners need simple tools for organization, communication and network deployment. This session, hosted by VETRO, Inc., VP of Broadband Strategy Brian Mefford, will show you how to avoid getting bogged down in the details to connect your community with confidence, efficiency and control.
With a once-in-a-generation opportunity to close the digital divide, infrastructure planners and builders must move beyond "broadband mapping" as a focal point for their projects and navigate to Internet Infrastructure Intelligence in order to get the most bang for their infrastructure funding buck.
We will explore examples of how states and communities, with consultants and operator partners, are successfully pressing forward on aggressive broadband expansion initiatives using innovative mapping, planning and costing tools to create a unified space for collaboration, data analysis and visualization and stakeholder communication. Like our forebears who built the U.S. highways, railroads and electric grids, we will highlight leaders from a variety of settings (public, private, consultants, operators) who are working with an array of partners to use all the tools at their disposal to build exemplary broadband infrastructure that will benefit generations to come.