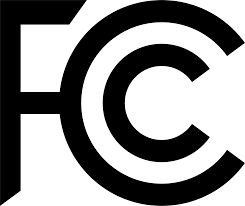 On Tuesday, August 3 starting at 2:00 p.m. EDT, the FCC will host a virtual webinar to provide additional information about the Emergency Connectivity Fund (ECF) Program, on fcc.gov/live.
The Emergency Connectivity Fund (ECF) was established by the American Rescue Plan Act of 2021 and will provide $7.17 billion to support the reasonable costs of the purchase of connected devices (i.e., laptop and tablet computers), Wi-Fi hotspots, modems, routers, and broadband connectivity for off-campus use to serve the unmet needs of students, school staff, and library patrons during the COVID-19 emergency period.
This webinar will highlight frequently asked questions about the ECF Program and application process as well as answer program questions from potential ECF participants. Participants will have an opportunity to submit questions about the program and its requirements during or in advance of the event to ECFwebinar@fcc.gov. The webinar will be recorded and be available for viewing after the event.
Registration is not required for the event.
For additional information about the webinar, please contact ECFwebinar@fcc.gov or Molly O'Conor at Molly.OConor@fcc.gov.